We have released SIM7070G in xBee form factor that works with Freematics ONE+ Model A. Support for SIM7070 has been added to the Arduino library for ONE+. Please note that only HTTPS works at the moment.
SIM7070 series is SIMCOM's latest lower cost LPWA module which supports wireless communication modes of CAT-M/CAT-NB/GPRS/EDGE. SIM7070G is designed for global market with a wide range of supported LTE bands.
SIM7070 is now supplied as one of optional cellular modules with Freematics ONE+ Model A.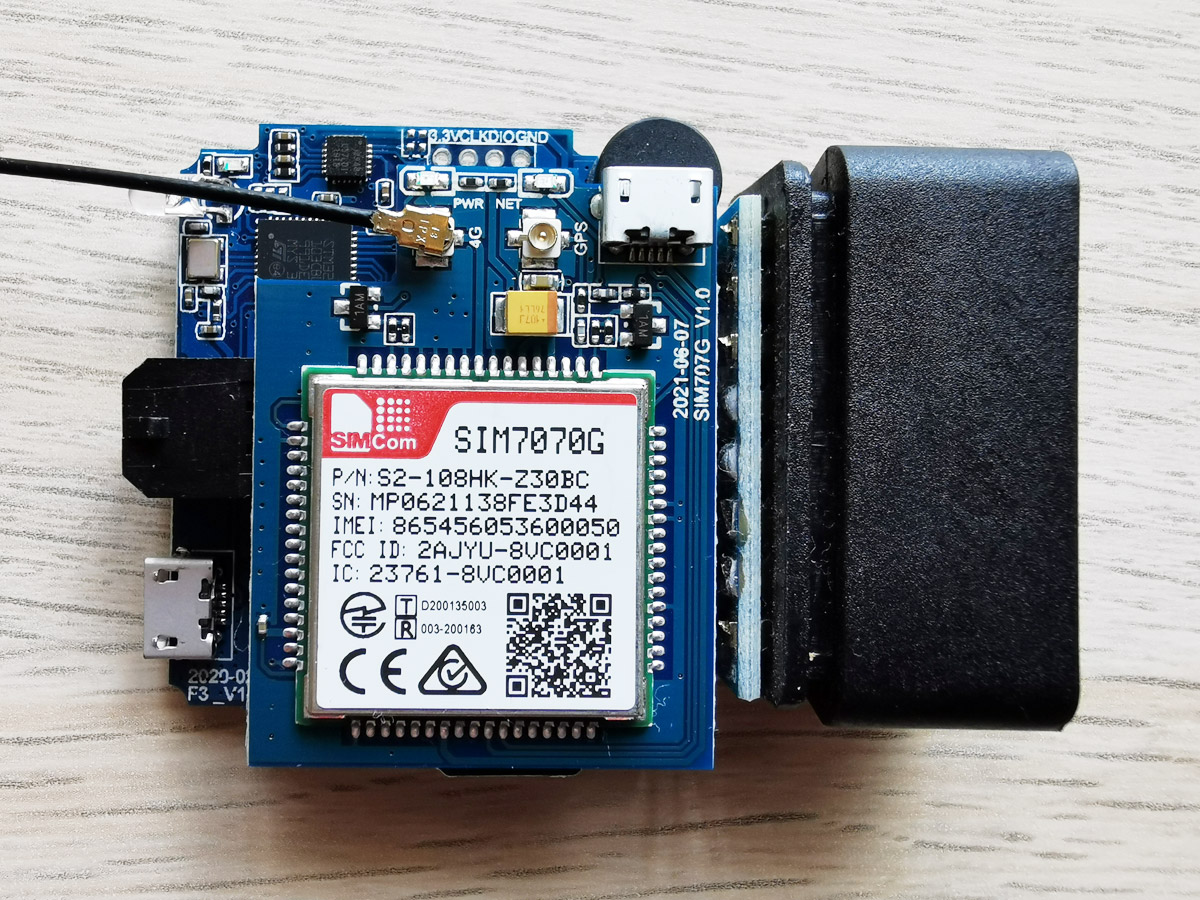 Freematics ONE+ Model A also comes with SIM7600A-H and SIM7600E-H, SIMCOM's high speed LTE CAT4 modules.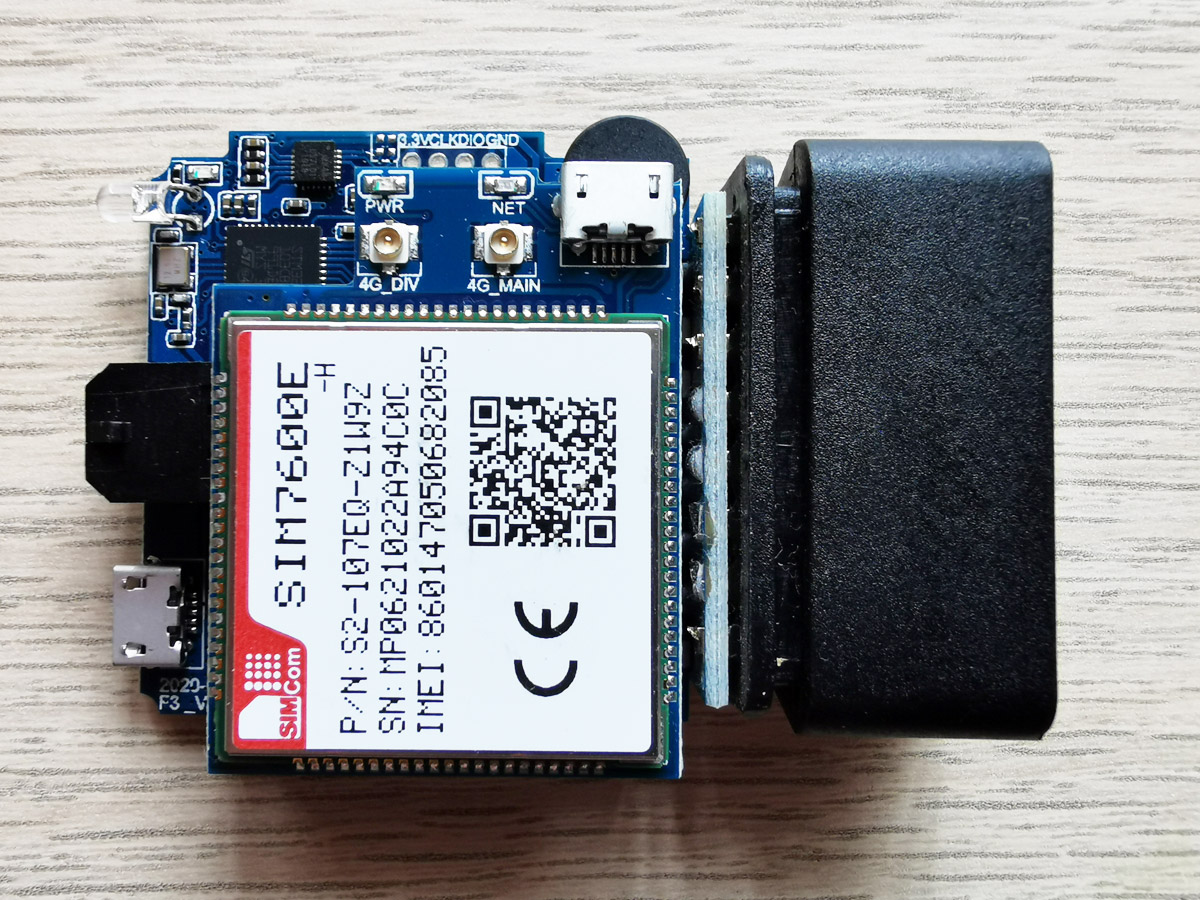 The table below is a comparison between SIM7600-H and SIM7070G.
SIM7600E-H
SIM7600A-H
SIM7070G
Mobile Network Bands
LTE-TDD B38/B40/B41
LTE-FDD B1/B3/B5/B7/B8/B20
LTE-FDD B2/B4/B12
CAT-M B1/B2/B3/B4/B5/B8
/B12/B13/B14/B18/B19/B20
/B25/B26/B27/B28/B66/B85
UMTS/HSPA+ B1/B5/B8
GSM/GPRS/EDGEB3/B8
UMTS/HSPA+ B2/B5
CAT-NB B1/B2/B3/B4/B5/B8
/B12/B13/B18/B19/B20
/B25/B26 /B28/B66/B71/B85
Data Transfer Speed
LTE CAT4: 50Mbps(UL) 150Mbps(DL)
HSPA+: 5.76Mbps(UL), 42Mbps(DL)
UMTS: 384Kbps
EDGE: 236.8Kbps
GPRS: 85.6Kbps
LTE CAT4: 50Mbps(UL) 150Mbps(DL)
HSPA+: 5.76Mbps(UL), 42Mbps(DL)
UMTS: 384Kbps
EDGE: 236.8Kbps
GPRS: 85.6Kbps
CAT-M: 589Kbps(DL)/1119Kbps(UL)
CAT-NB: 127Kbps(DL)/158.5Kbps(UL)
EGPRS: 296Kbps(DL)/236.8Kbps(UL)
Regions
Europe, Asia, Australia (Optus, Vodafone)
North America (AT&T Certified), South America, Australia (Telstra)
Global